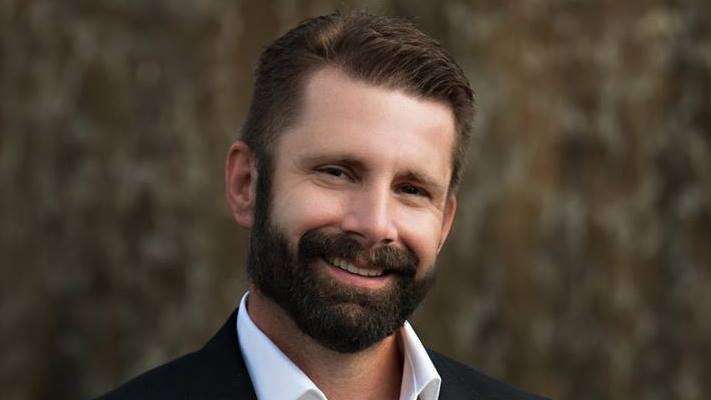 Estimaed Reading Time: 2 minutes
Posted On January 07, 2022
Message from the 2022 NEBA President Patrick Slevin
The New Year is upon us and NEBA is ready to serve you, serve business owners, and serve our community going into 2022. The last few years have been a test of leadership and determination for NEBA. I believe our organization, which is led by a volunteer president and elected board members, has met adversity and still continued to grow and prosper. The last few years have made us a stronger group that's ever-prepared to influence the people, policies, and politics that define and drive our local community.
I want to thank our immediate past president Rocky Bevis for his tenure last year. Also, I would like to recognize the NEBA board for dedicating hours of their time every month to ensure we have great speakers, forums, and participation in various city and county venues.
There's no doubt that NEBA is highly regarded throughout the Greater Tallahassee area. Our voice as a membership-driven organization is heard throughout the highest levels of local government.
The secret to our success is you! Your membership is the foundation from which we operate. As you know, smaller businesses must come together to effectively advocate for a level playing field that too many interest groups want to undermine. We must continue to grow as an organization, which I'm confident we'll do in 2022.
What's New in 2022?
Mark your calendar for Tuesday, March 8th. NEBA will be hosting a Springtime after-work social for our members to level up our networking forums, as well as NEBA will be offering various Zoom programs and webinars. Be sure to check future announcements.
2022 Membership
If you've renewed your membership for 2022, then I say thank you for supporting an organization that fights for your interests. If you're a past member who hasn't renewed yet, then please square it away today, so you can be part of something special in 2022. Also, I would ask each member to invite a guest to our luncheons and encourage your guests to join our organization. I'd be happy to meet them.
As a member, I invite you to contact me or one of our board members to share your vision for NEBA. What opportunities do you see for the organization? We want to know.
Proud to Serve as Your President
We have some of the best people in our community participating and sharing their passion to improve the character of the community and our quality of life. This is our common interest that transcends party politics and social media gnashing of teeth.
Everyone is welcome to be part of our NEBA family and community. Looking forward to collaborating with you, the NEBA board, our allies, and our public officials to make the Greater Tallahassee area simply better for many years to come.
Best,
Patrick Slevin