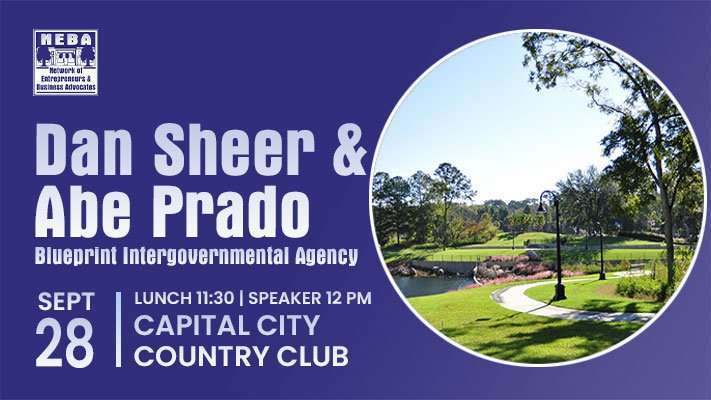 Estimaed Reading Time: 1 minute
Posted On October 08, 2021
Blueprint Intergovernmental Agency Presentation to NEBA
Representatives of Blueprint Intergovernmental Agency, Autumn Calder, Dan Sheer, and Abe Prado updated a large gathering of NEBA members who were eager to learn more about current and upcoming development projects impacting the Greater Tallahassee – Leon County area.
To better enhance the value of NEBA membership and thanks to our video sponsor Metronet, we're able to provide video recording of the entire presentation available to review below.
NEBA members and their guests got first-hand insights on the thirty-two projects totaling more than $500 million in progress or planned over the next 5 years. Blueprint has positively impacted the community through the implementation of a variety of
infrastructure projects, some of which have become iconic features of the community like Cascades Park, and others that do not carry such a high profile like the Capital Circle widening and Franklin Boulevard projects.
NEBA's Patrick Slevin asked Blueprint Director Autumn Calder how Blueprint's five-year work plan positively impacts local businesses in the community.
NEBA's Patrick Slevin asked Autumn Calder about her thoughts about NEBA and how members can be part of the successful rollout of Blueprint:
Be sure to the check out the presentation in its entirety here: