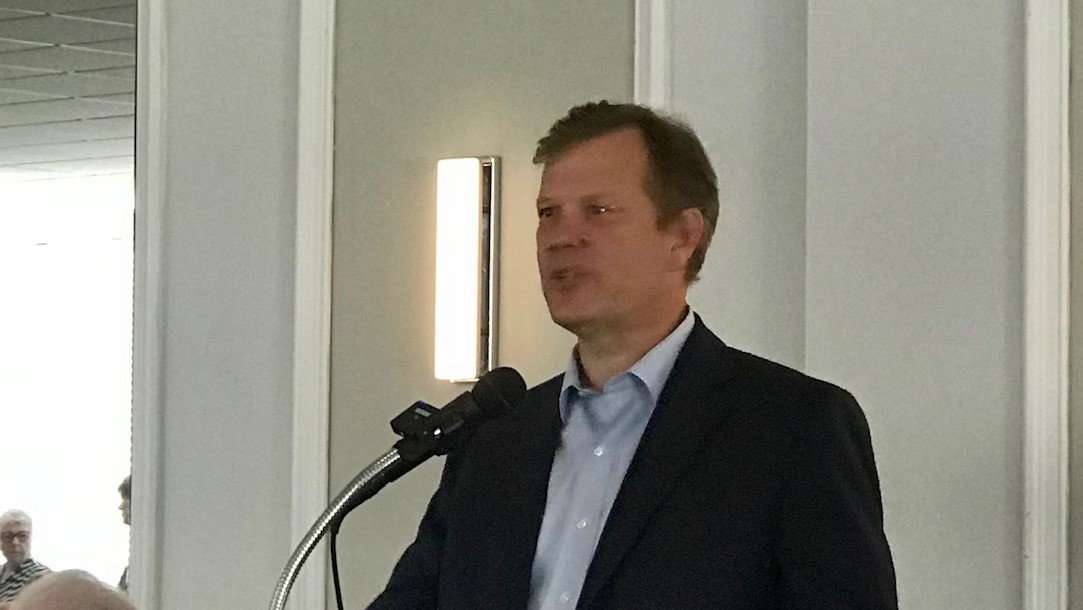 Estimaed Reading Time: 1 minute
Posted On May 05, 2021
SPEAKER PETER SCHWEIZER EXPOSES GOVERNMENT CORRUPTION AT APRIL NEBA LUNCHEON
Tallahassee's own Peter Schweizer put a spotlight on the government corruption in Washington, D.C. at our NEBA luncheon on April 27. Addressing a near-capacity audience of NEBA members and special guests, Peter exposed how leaders of both political parties were in bed with the Chinese Communist Party. He shared his research on how Democrat House Speaker Nancy Pelosi and Republican Senate Minority Leader Mitch McConnell's spouses and family members raked in millions of dollars in their business dealings with the Chinese government over the years.
He then went into detail on other matters of public interest that were enlightening and engaging. Peter then took over 30 minutes of questions from our members, which painted a concerning picture of what's happening in our Nation's Capital. See the link below to watch the entire presentation.
Peter Schweizer summarizes his presentation in a NEBA interview with Patrick Slevin:
Peter Schweizer shares why he enjoys speaking at NEBA every year.
ICYMI
Peter Schweizer presentation to NEBA members at the Capital City Country Club on April 27th.
THANKS TO OUR VIDEO SPONSOR: METRONET
NEBA would like to thank this month's video presentation sponsor Metronet. Be sure to visit their website for more information www.metronetinc.com.