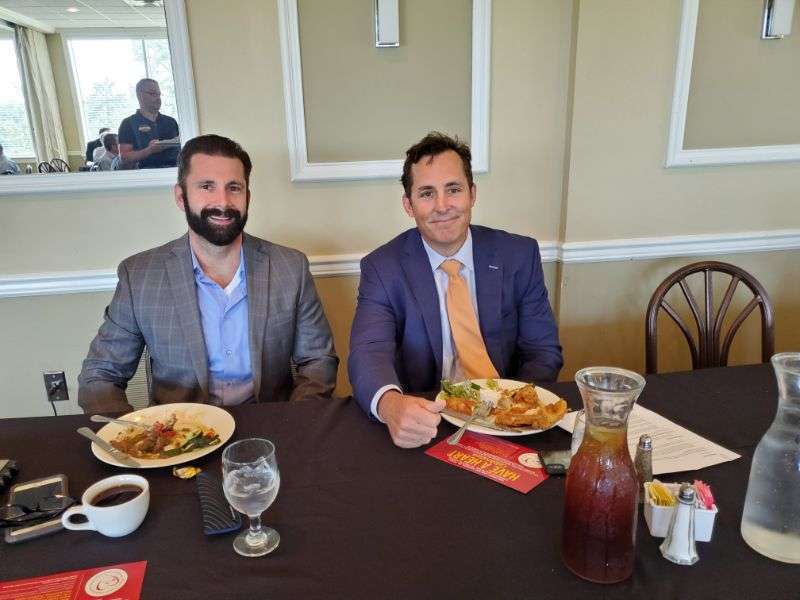 Estimaed Reading Time: 1 minute
Posted On April 29, 2019
NEBA Forum Recap: DBPR Secretary Halsey Beshears
Secretary Halsey Beshears of the Florida Department of Business and Professional Regulation was our featured speaker at the April 23rd NEBA lunch meeting. Secretary Beshears shared his goals and objectives for his department.
Secretary Beshears led off by noting that his agency's mantra is "deregulation," adding that Florida is one of the most heavily regulated states in the nation, so we can do better.
He explained that DBPR oversees the licenses of 17 boards, excluding legal and health. This session, his department submitted 80 ideas to get government out of the way and to better assist business owners. To that end, he shared that DBPR's Florida Business Information Portal is nearing its second phase of completion. Phase 1 was launched two years ago and was designed to be an online tool, serving as a one-stop shop to help individuals with customized checklists of the state government requirements associated with starting and operating a business here in Florida.
While the portal is managed and run by his agency, it integrates the necessary resources from 18 other state entities. Since its launch, the portal has well over 56,000 users and just over 200,000 page views. Over 76 percent of these users were from the state of Florida.
Look for phase 2 of the portal to go live this coming July 1.
Secretary Beshears concluded his Q&A with his commitment to NEBA members that he'll ensure that his agency will be customer friendly and treat customers as he would be expected to be treated.
Beshears is a successful farmer, entrepreneur, business owner and public servant who represented the Seventh District of the Florida House of Representatives from 2013- 2019.