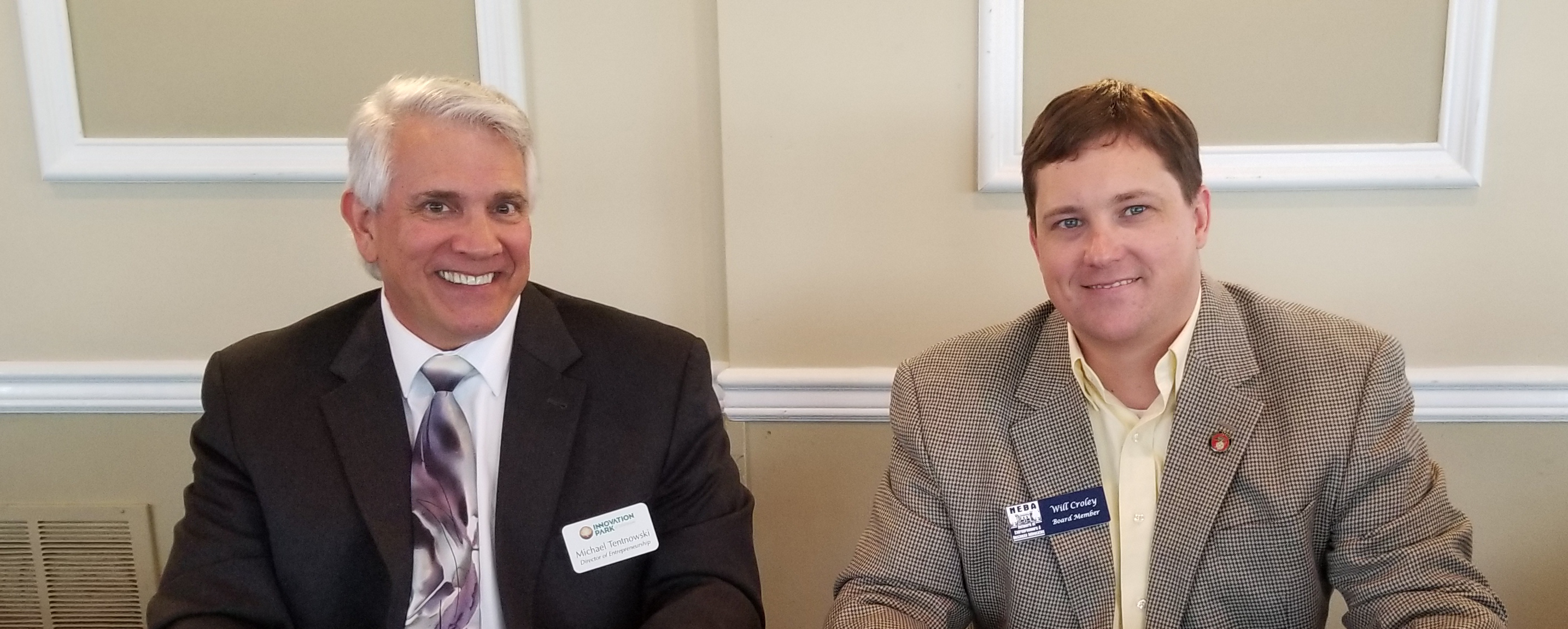 Estimaed Reading Time: 1 minute
Posted On May 10, 2018
NEBA Forum Recap: Michael Tentnowski, Director of Entrepreneurship for Innovation Park
The April 24 NEBA meeting featured Michael Tentnowski, Director of Entrepreneurship for Innovation Park; his topic was:  Innovation Park: A Magnet for Success?  The answer – clearly, "Yes."  Innovation Park will be 100% occupied as of June 1.
Tentnowski does not run the Park – he was brought in to incubate entrepreneurs and help keep them here.  An Incubator is a program service that helps entrepreneurs through the process of taking an idea to the marketplace.
Tentnowski provides workshops helping people to write grants, and find venture capitalists. The Park is renovating several buildings so that more entrepreneurial assistance programs can be put in place.  There will be labs for research, and shared work spaces; and a new 40,000 square foot building will boast wet/dry labs, and specialized equipment companies can use for free.
We can applaud Tentnowski for his efforts incubating new businesses too, as he says that 87% of those that go through this process are successful, and 84% of those stay in our community.
Here are photos taken by Catherine Baer.