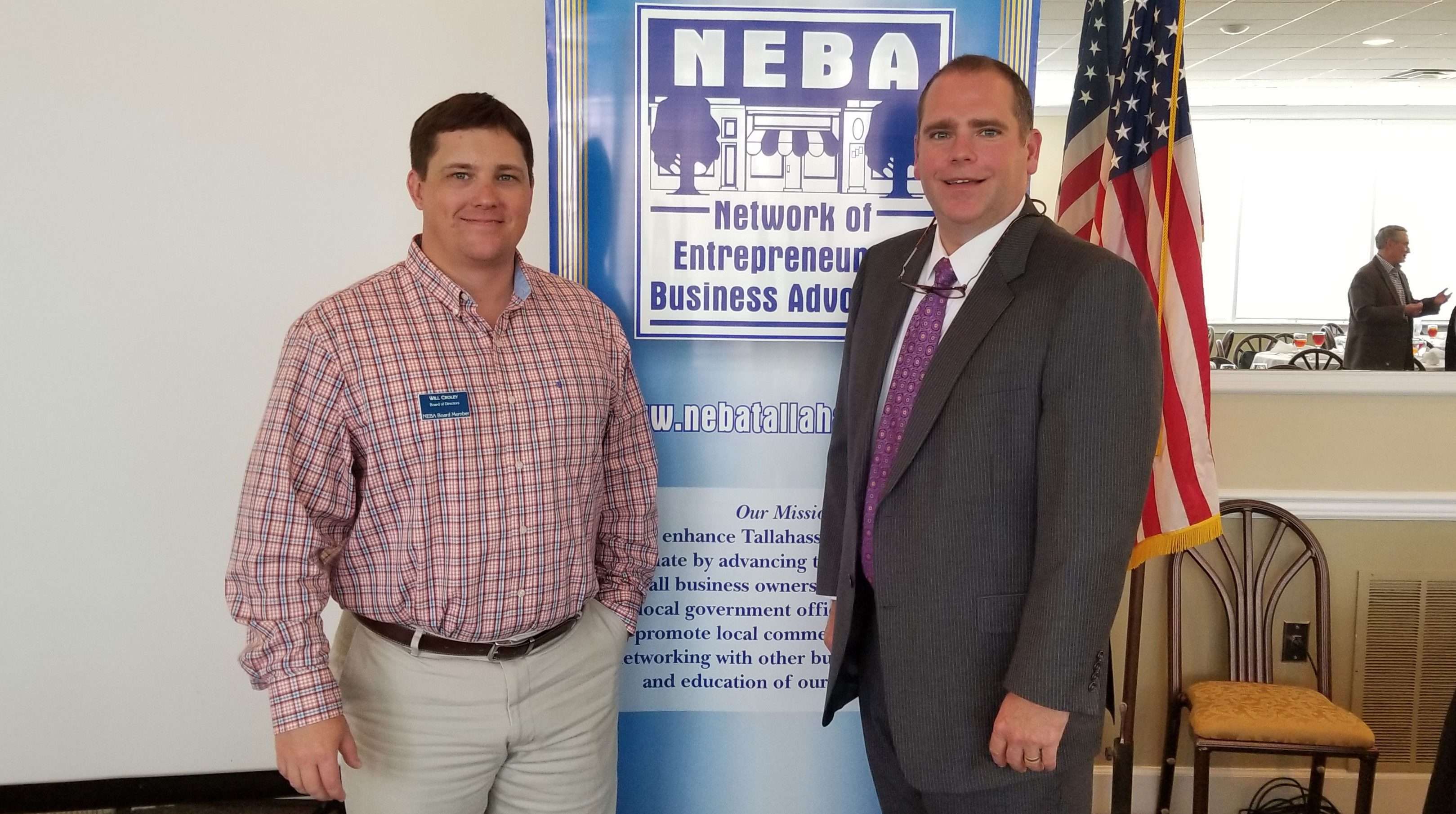 Estimaed Reading Time: 1 minute
Posted On April 10, 2018
NEBA Forum Recap: Jack Campbell, State Attorney for the 2nd Circuit
NEBA held their monthly membership meeting on March 27, 12:00 pm – 1:00 pm at the Capital City Country Club. The featured speaker was: Jack Campbell, State Attorney, 2nd Judicial Circuit, speaking about crime - and the character of our community.
Campbell began by asserting that the character of our community is good.  He said his office is fighting to keep crime down and said most crimes in our area are not violent, adding the #1 crime affecting businesses in our area is fraud.  He encouraged businesses to contact TPD or LCSO for tips on preventing this.
He's had a busy 1st year, firing 15 of 45 of his attorneys, converting the juvenile misdemeanor division to paperless, and helping form a gun violence target task force to take out the 10 worst offenders in our community.  He said that communication is the most important crime prevention & solving tool, especially between law enforcement agencies.  A review of the recent legislative session revealed a $2,000-$4,000 bump in Assistant State Attorney salaries (which he appreciates), a task force formed to respond to the Parkland shooting, and that Campbell feels mental health issues should prevent people from purchasing guns.
Campbell's bottom line on crime – create a pathway to success for former prisoners through jobs.  He said to NEBA businesses – "You need workers – I want to give you some."  He endorses vocational training opportunities for former prisoners and businesses willing to give a chance to someone who can show up sober and work hard.