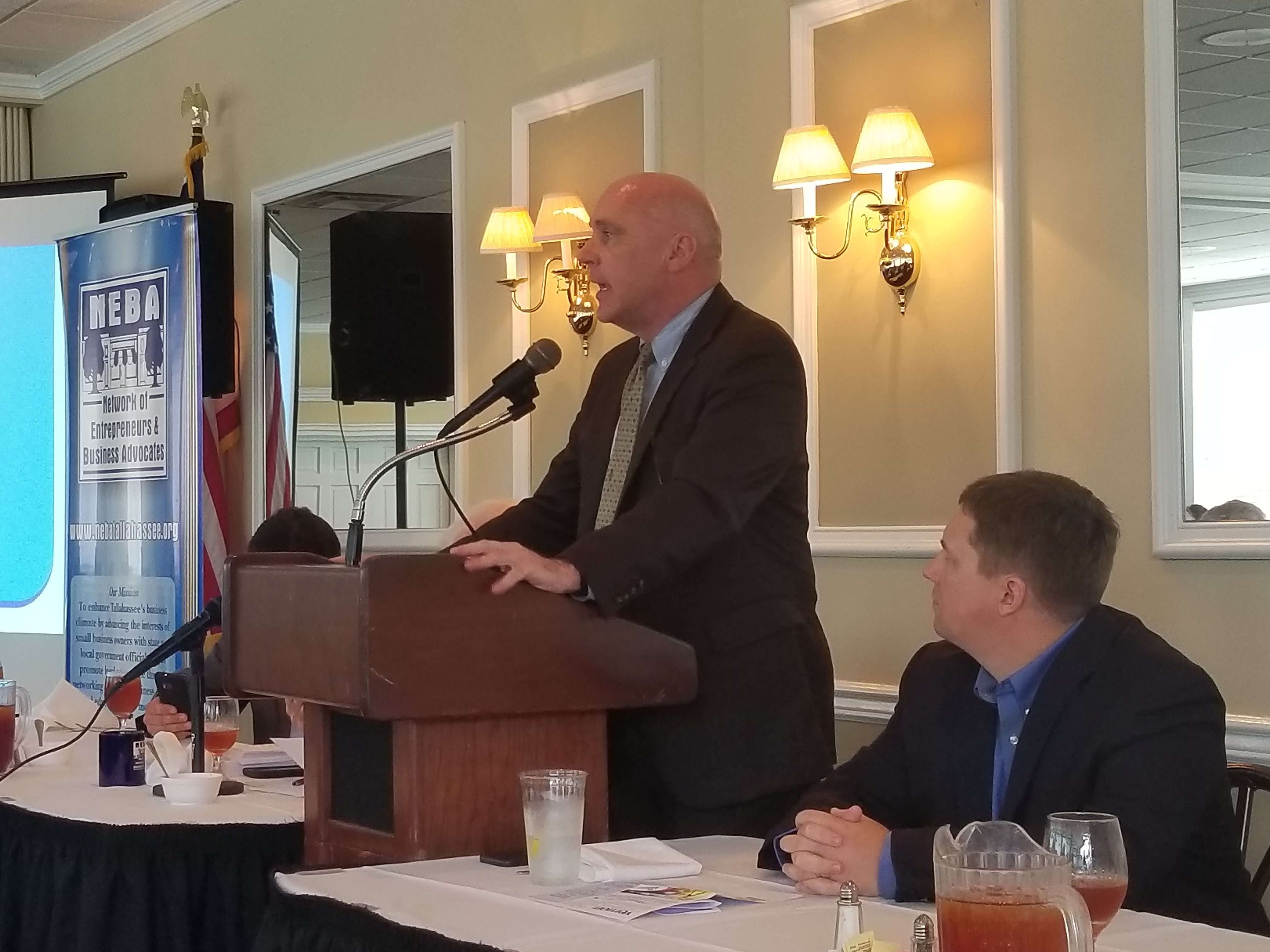 Estimaed Reading Time: 1 minute
Posted On May 27, 2017
May 2017 Meeting Recap -Tallahassee Memorial Healthcare CEO Mark O'Bryant
The Network of Entrepreneurs and Business Advocates (NEBA) held their monthly membership meeting on May 23, 12:00 pm – 1:00 pm at the Capital City Country Club.   The featured speaker was Mark O'Bryant, President & CEO of Tallahassee Memorial HealthCare, the fourth largest employer in Leon County. 
Mark's presentation was titled Landscape of Healthcare and he pointed out that quality of life is directly affected by health.  He described how TMH, a not for profit private business which requires close to $2 million/day to keep its doors open, has expanded and created new partnerships in the community since he arrived in 2003.  The hospital is now a Quaternary Hospital Center, the equal of the Mayo Clinic or Shands, with specialty Centers in Cancer, Heart & Vascular, Neurosurgery, Medical Research & Telemedicine (which he says is the future of healthcare – being monitored & cared for from our homes).  He concluded by reminding us that as a not for profit, TMH's dividends are shared with the community (not shareholders) and that they are healthy, strong, and here to serve.
NEBA's next meeting will be on June 27 and will address air and rail service in our area.