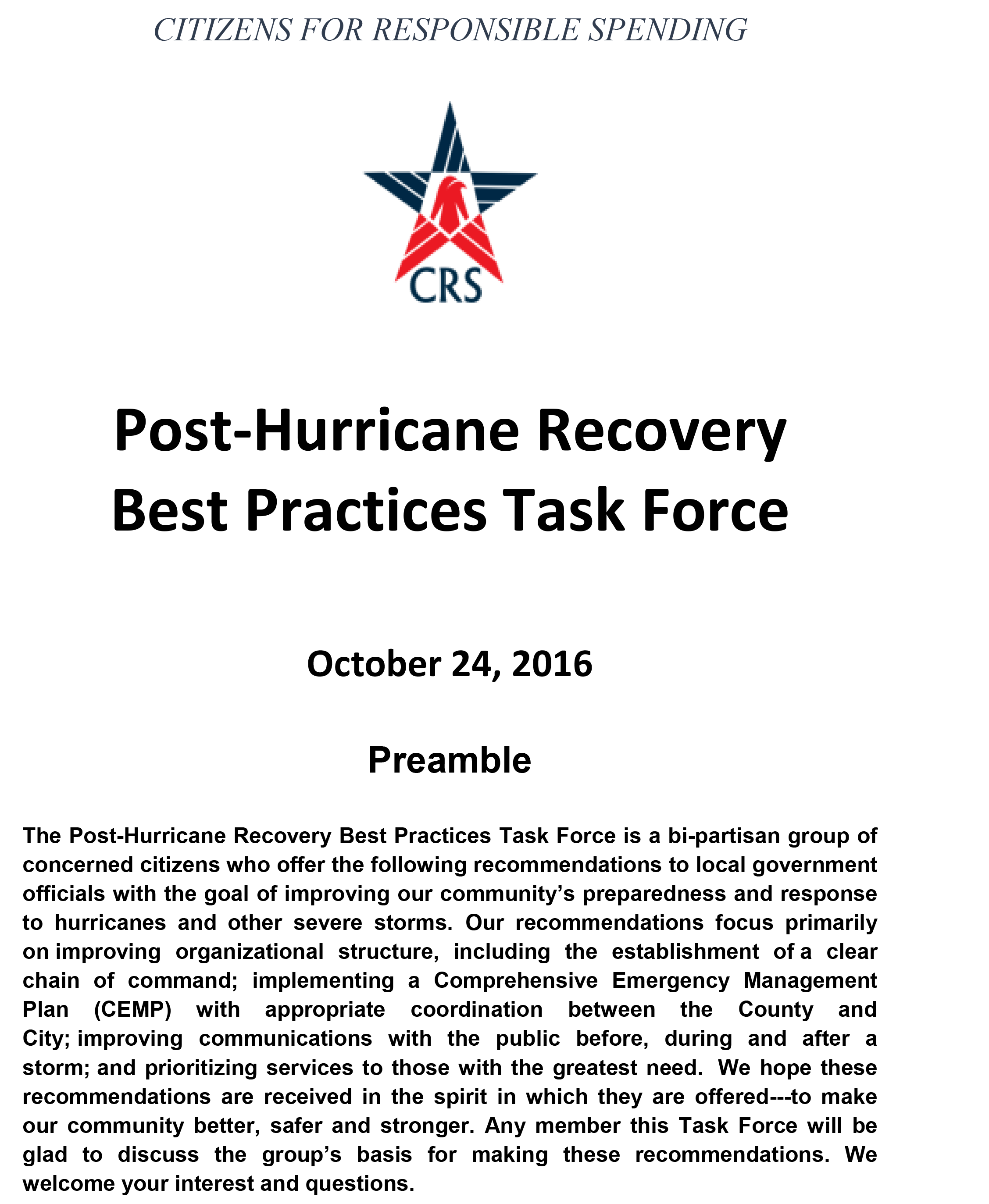 Estimaed Reading Time: 1 minute
Posted On October 26, 2016
Post-Hurricane Recovery Best Practices Task Force
Citizens for Responsible Spending (CRS) with participation by NEBA Board members participated in a private-sector assessment of recovery efforts after Hurricane Hermine swiped Tallahassee in September of 2016.  CRS appointed a Post-Hurricane Recovery Task Force chaired by former Lt. Governor Jeff Kottkamp, and J. Sam Bell, P.E. (Ret.) as the Vice Chair.
On the Task Force were four NEBA members:
Bert Bevis, NEBA's Immediate Past President
Will Croley, NEBA's President-elect
Emily Fritz, NEBA Board member
 Tom Napier, former NEBA President
The Task Force produced a 10-page document that highlights recommendations from the 16-member Task Force in the areas of Chain-of-Command, Communications, and Priorities.  These areas were all explored through three internal task force work groups:  Before the Storm, During the Storm, and After the Storm.
Download the final report and recommendations here or by clicking the image below.