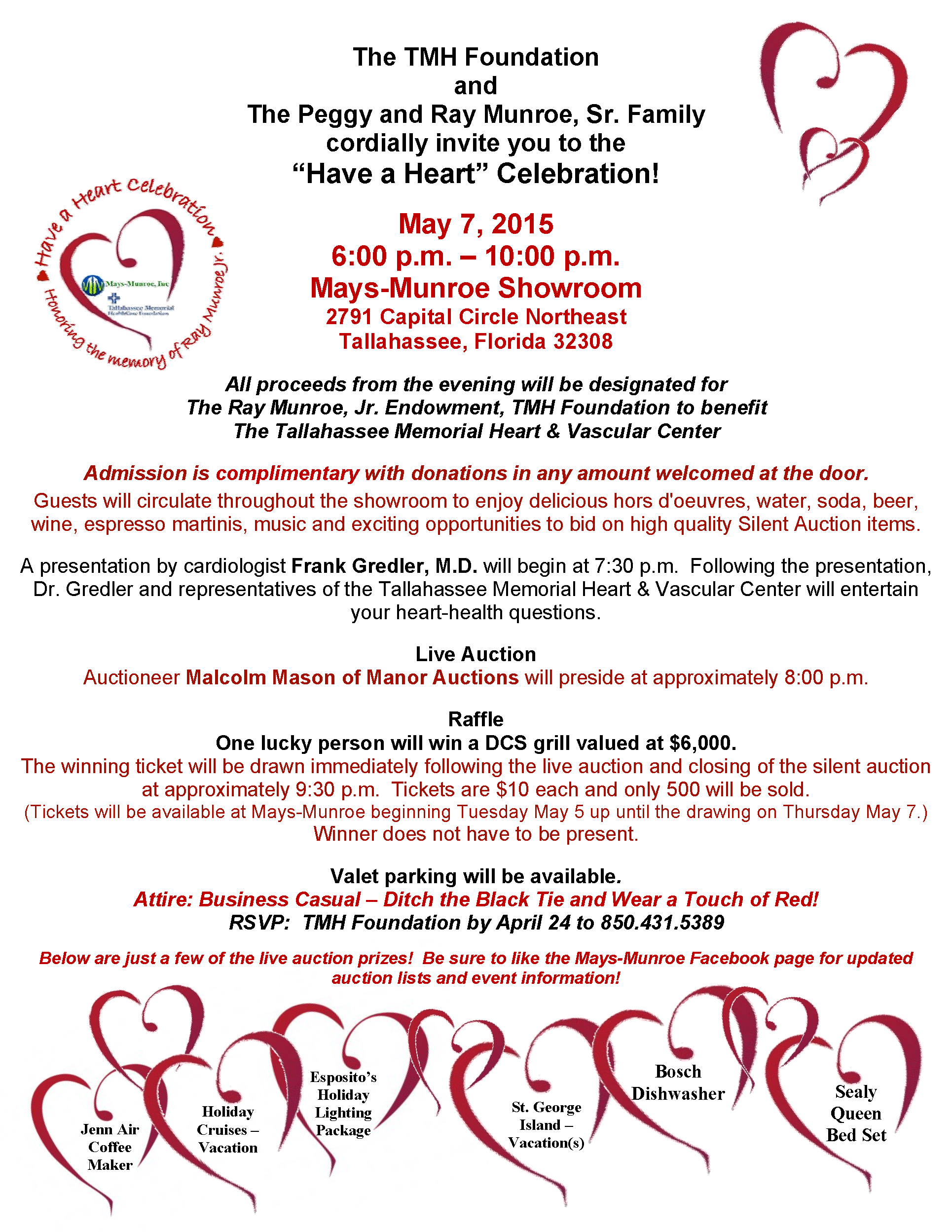 Estimaed Reading Time: 2 minutes
Posted On April 14, 2015
"Have a Heart" Celebration
The TMH Foundation and The Peggy and Ray Munroe, Sr. Family cordially invite you to the "Have a Heart" Celebration!
May 7, 2015
6:00 p.m. – 10:00 p.m.
Mays-Munroe Showroom
2791 Capital Circle Northeast
Tallahassee, Florida 32308
All proceeds from the evening will be designated for The Ray Munroe, Jr. Endowment, TMH Foundation to benefit The Tallahassee Memorial Heart & Vascular Center.
Admission is complimentary with donations in any amount welcomed at the door.
Guests will circulate throughout the showroom to enjoy delicious hors d'oeuvres, water, soda, beer, wine, espresso martinis, music and exciting opportunities to bid on high quality Silent Auction items.
A presentation by cardiologist Frank Gredler, M.D. will begin at 7:30 p.m. Following the presentation, Dr. Gredler and representatives of the Tallahassee Memorial Heart & Vascular Center will entertain your heart-health questions.
Live Auction - Auctioneer Malcolm Mason of Manor Auctions will preside at approximately 8:00 p.m.
Raffle - One lucky person will win a DCS grill valued at $6,000.
The winning ticket will be drawn immediately following the live auction and closing of the silent auction at approximately 9:30 p.m. Tickets are $10 each and only 500 will be sold.
(Tickets will be available at Mays-Munroe beginning Tuesday May 5 up until the drawing on Thursday May 7.)
Winner does not have to be present. Valet parking will be available.
Attire: Business Casual – Ditch the Black Tie and Wear a Touch of Red!
RSVP: TMH Foundation by April 24 to 850.431.5389
Below are just a few of the live auction prizes! Be sure to like the Mays-Munroe Facebook page at https://www.facebook.com/pages/Mays-Munroe-Inc/239974226044224 for updated auction lists and event information!
Sealy Queen Bed Set
St. George Island – Vacation(s)
Bosch Dishwasher
Esposito's Holiday Lighting Package
Holiday Cruises – Vacation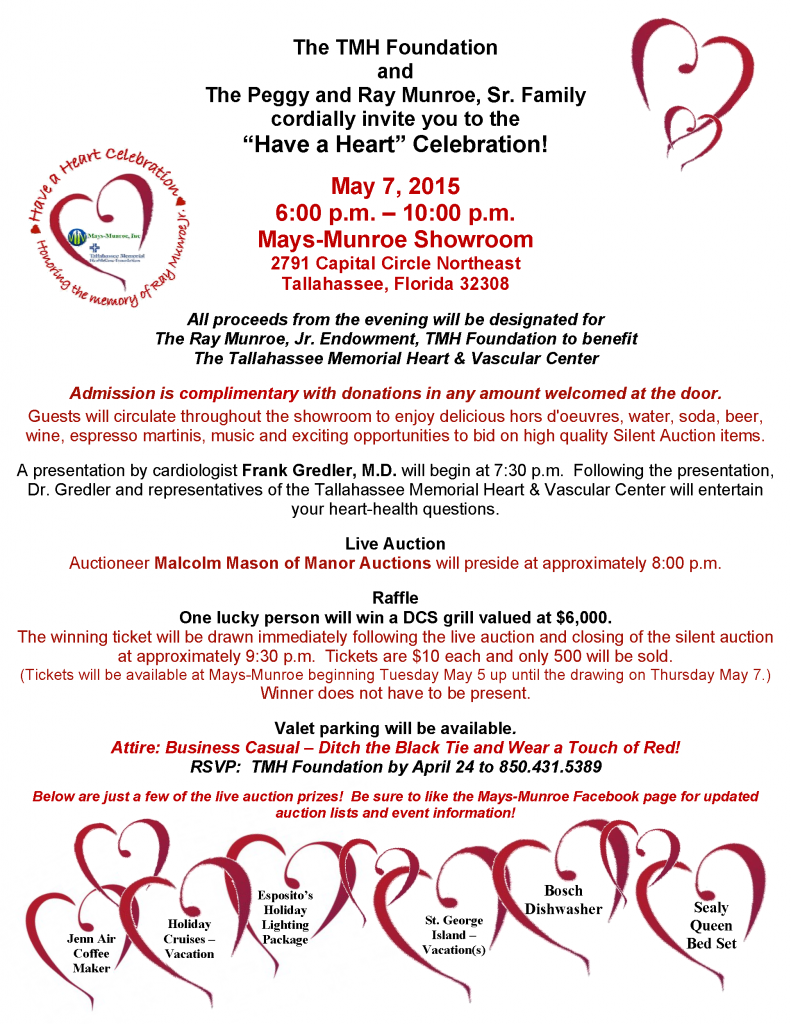 Jenn Air Coffee Maker