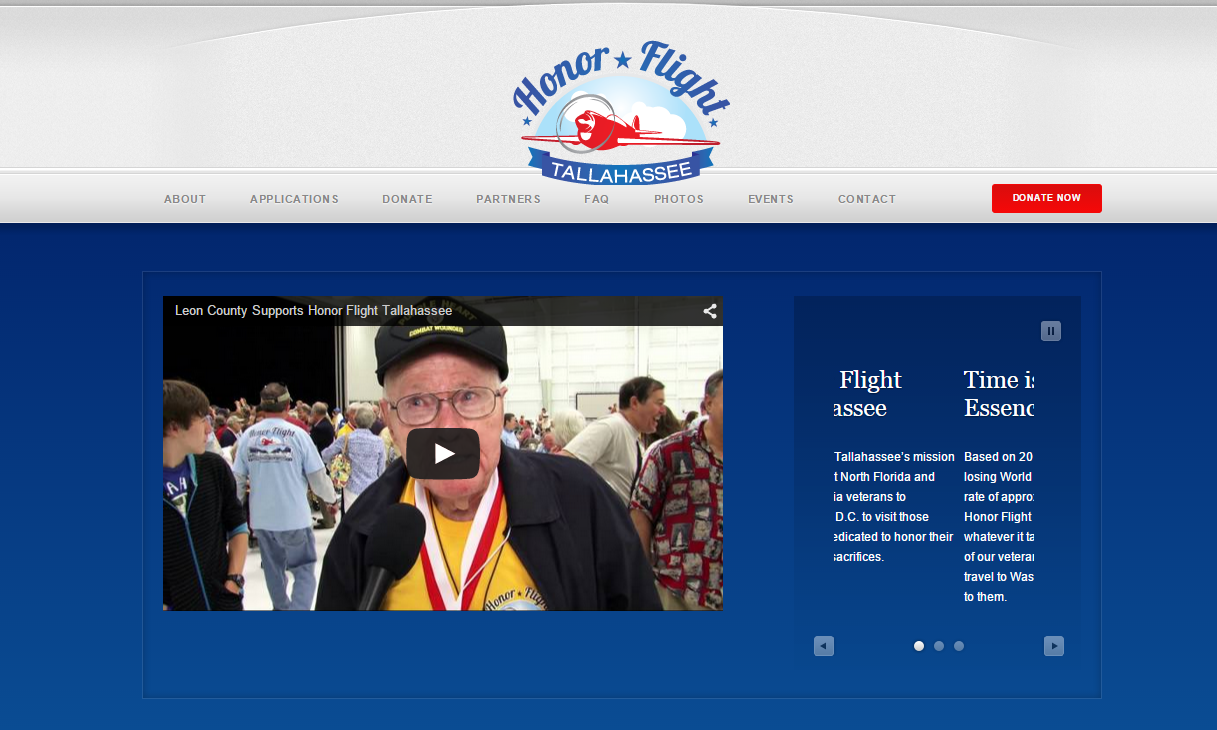 Estimaed Reading Time: 1 minute
Posted On April 14, 2015
Honor Flight Tallahassee
Honor Flight Tallahassee's mission is to transport North Florida and South Georgia veterans to Washington, D.C. to visit those memorials dedicated to honor their service and sacrifices. Honor Flight Tallahassee was established in 2012 to bring this program to the North Florida and South Georgia areas.
Support for these trips is provided by volunteers and is at no cost to the veterans. Top priority is given to our most senior heroes – survivors of WWII and any veteran with a terminal illness who wishes to visit their memorial. The program will naturally transition to the Korean War, Vietnam War and all other veterans who served, on a chronological basis.
Trips are simply not possible without public support. Prior to the Honor Flight Network, many veterans had given up all hope of ever seeing the World War II Memorial. Now they have hope, but time is not on our side. We truly believe that the service of our WWII vets and their sacrifices saved the world from oppression and this is our very small way of saying, "thank you."
For more information and to make donations, visit https://honorflighttallahassee.org/.