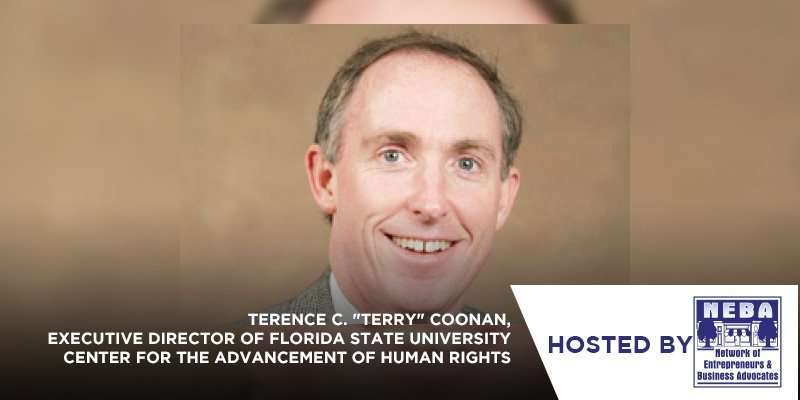 The Network of Entrepreneurs and Business Advocates (NEBA) will hold our monthly membership meeting on Tuesday, October 22, 12:00 pm – 1:00 pm at the Capital City Country Club.  
The topic will be Human Trafficking and the speaker will be Terence C. "Terry" Coonan, who is the executive director of Florida State University Center for the Advancement of Human Rights as well as an Associate Professor of Criminology at FSU. He leads the multidisciplinary center's efforts to educate and train a new generation of human rights advocates, tracks human rights issues and serves as an advocate for human rights nationally and internationally. Professor Coonan has served as the Managing Editor of the Human Rights Quarterly. He also has worked at the Department of Justice in the Executive Office of Immigration Review, litigated asylum and immigration cases nationwide, and has worked on various United Nations human rights projects.
Costs for the luncheon are $20 for members, $25 for guests; the buffet line opens at 11:30 and the meeting will start at noon. For more information: email info@nebatallahassee.org.
Online ticket sales have now closed. You may show up and pay at the door.