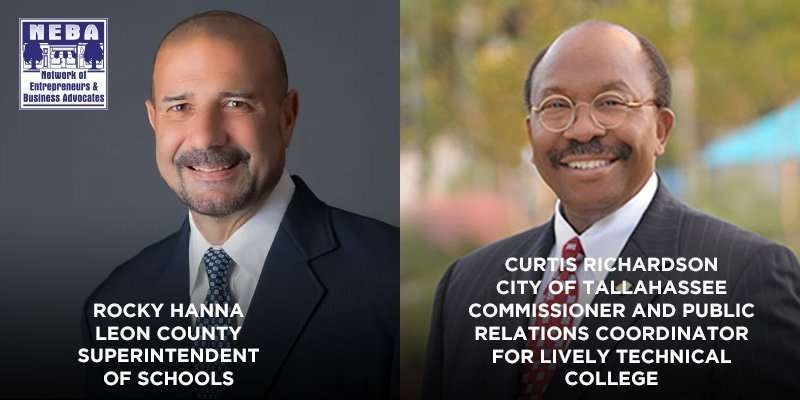 The Network of Entrepreneurs and Business Advocates (NEBA) will hold our monthly membership meeting on Tuesday, June 25, 12:00 pm – 1:00 pm at the Capital City Country Club.
There will be a panel discussion about trade school opportunities by Rocky Hanna, Leon County Superintendent of Schools and Curtis Richardson, City of Tallahassee Commissioner and Public Relations Coordinator for Lively Technical College.
NEBA will also present the 1st Annual NEBA Entrepreneurial Scholarship to a deserving Leon County student.
Costs for the luncheon are $20 for members, $25 for guests; the buffet line opens at 11:30 and the meeting will start at noon. For more information, email info@nebatallahassee.org.
Online registration is now closed. You may show up and pay at the door.