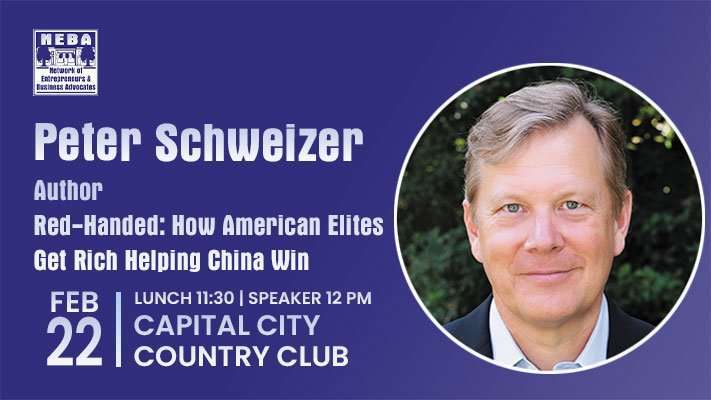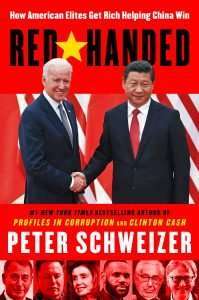 This month, NEBA welcomes Peter Schweizer, president of the Government Accountability Institute and six-time New York Times bestselling author, with titles including Secret Empires and Profiles in Corruption. His new book, 'Red-Handed: How American Elites Get Rich Helping China Win' debuted on the New York Times list at No. 1.
From 2008-2009 Peter was a consultant to the Office of Presidential Speechwriting in the White House. He has also served as a member of the Ultraterrorism Study Group at the U.S. government's Sandia National Laboratory and is a former consultant to NBC News.
Peter will be selling and autographing books after his presentation.
Costs for the luncheon are $20 for members, $25 for guests. The buffet line opens at 11:30 and the program starts at 12 PM.
Please note that if you have not renewed your membership, you will be charged the $25 non-member rate for lunch. You will have the opportunity to renew your membership at the door for $45 or you can renew your membership below.
Form submission is now closed. You may show up and pay at the door.