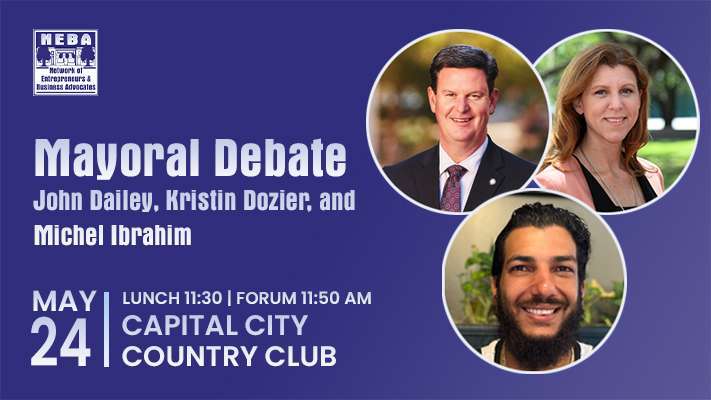 Tallahassee Mayor John Dailey and challengers Leon County Commissioner Kristin Dozier (Dist. 5) and Michel Ibrahim will be debating at our upcoming NEBA luncheon on May 24th.  Be sure to register for what promises to be one of the most talked-about debates in Tallahassee. This is the first mayoral debate in the 2022 election cycle, which will set the tone for this race moving forward.
NOTE: We expect this luncheon to be sold out, so we encourage you to register online as quickly as possible and show up early to get your seats secured.
Luncheon Registration
Costs for the luncheon are $20 for members and $25 for guests. The buffet line opens at 11:30 and the program starts at 11:50 AM.