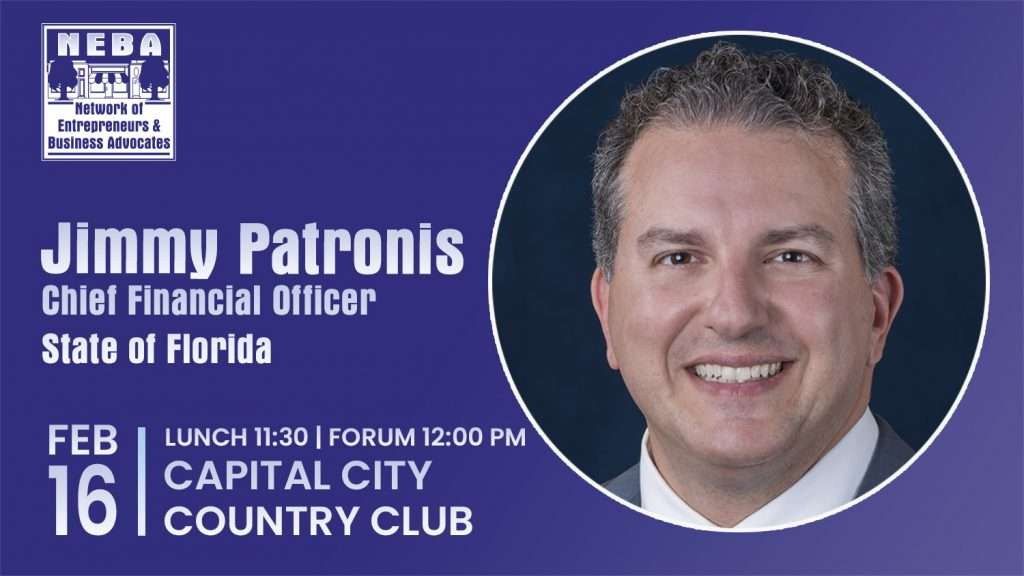 NOTE THE DATE: THURSDAY, FEBRUARY 16TH
11:30 AM - LUNCH
12:00 PM - PROGRAM
CAPITAL CITY COUNTRY CLUB
NEBA will host State of Florida Chief Financial Officer and State Fire Marshal Jimmy Patronis.
We expect a large crowd. To make sure we have adequate seating and food, you must preregister and prepay. The registration form will be online until 12 PM on Wednesday, February 15th.
Lunch for NEBA members is $25. Lunch for guests is $35.
Registration is closed. You may show up and pay at the door.