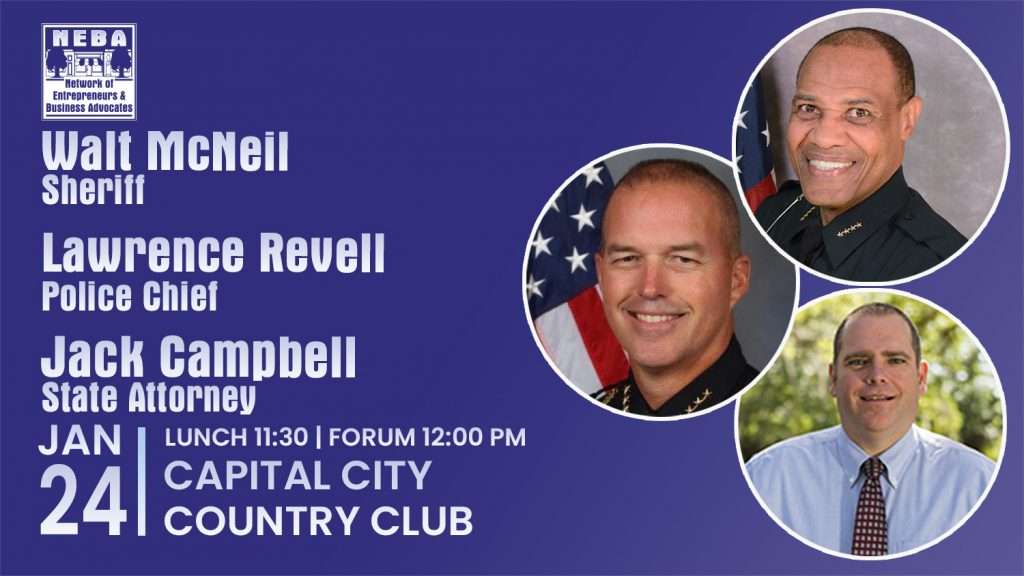 Crime in the Community: What is really going on and how should the business community respond?
We are all aware of the shootings, homelessness, and the general perception that crime is on the rise, but what can we do about it? Join us Tuesday, January 24, for our first membership meeting of the year featuring Sheriff Walt McNeil, State Attorney Jack Campbell, and Tallahassee Police Chief Lawrence Revell discussing the issue of crime in our community and some thoughts on practical, long-term solutions.
Please note the new NEBA luncheon fees:
Member: $25
Non-Member: $35
If you haven't renewed your NEBA membership, you will have the opportunity to renew at the luncheon or you'll be charged the non-member rate.
Form submission is now closed. You may show up and pay at the door.