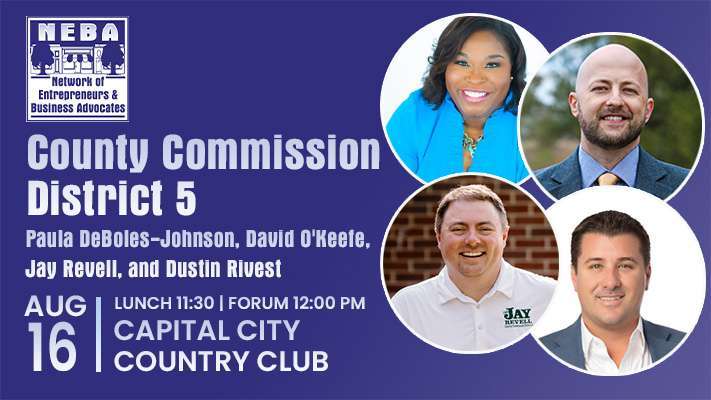 Join NEBA as we continue our candidate forum series with the race for County Commission District 5. We will welcome Paula DeBoles-Johnson, David O'Keefe, Jay Revell, and Dustin Rivest to discuss why they are the best choice for this important open seat.
Please note the meeting will be on Tuesday, August 16, a week earlier than usual and seven days before the primary.
This is another unique opportunity to hear first-hand from local candidates about their vision and priorities for our community. Don't miss it!