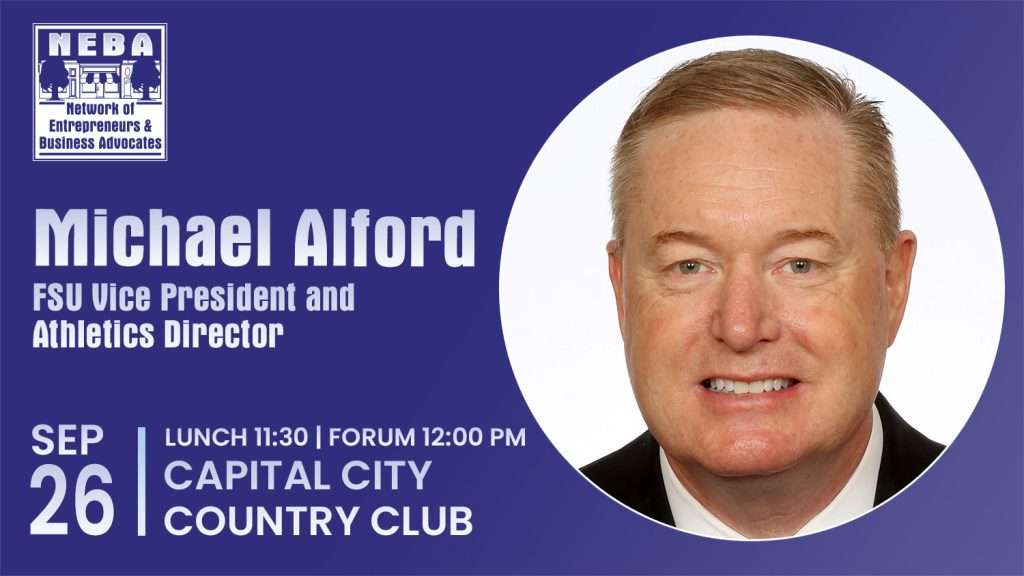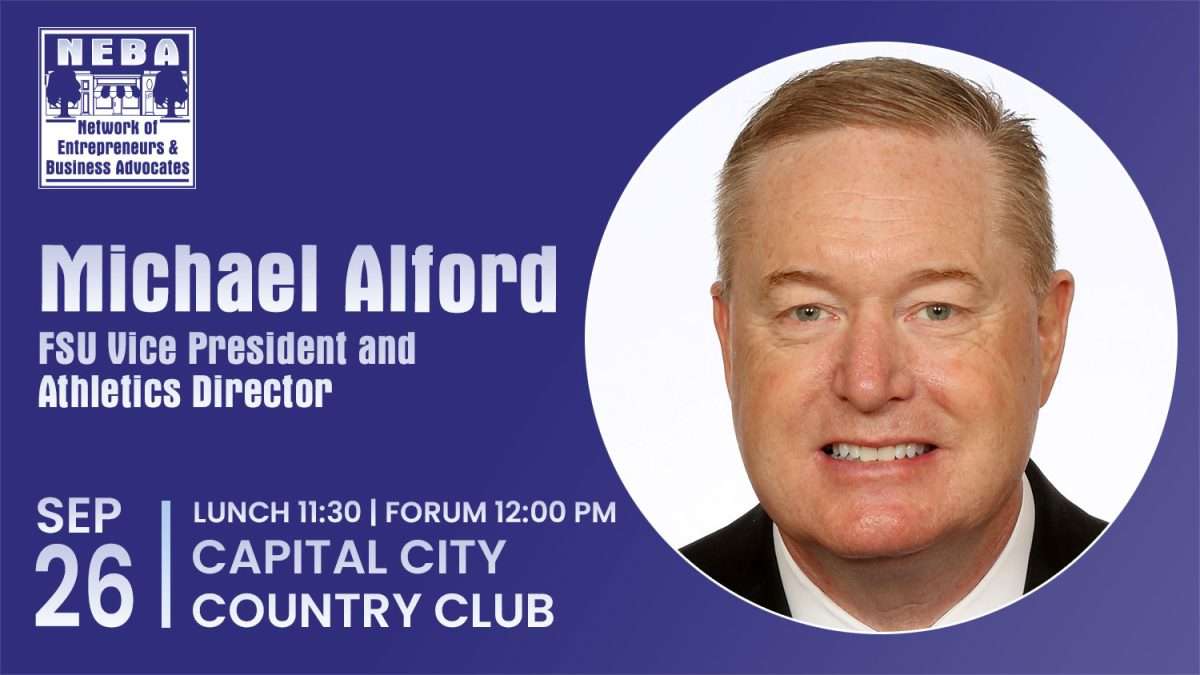 NEBA presents FSU Vice President and Athletics Director Michael Alford. on Tuesday, September 26th, at 11:30 AM at Capital City Country Club.
Please RSVP by Monday, September 25th at 12 PM to confirm your attendance.
Lunch for NEBA members is $25; lunch for guests is $35. You can see if you're a current member on our membership page.
Please also consider joining or renewing your membership for 2024.
We expect a very large turnout. Please pre-register and pre-pay so we can ensure a quick check-in for you and have an accurate count for seating and food.