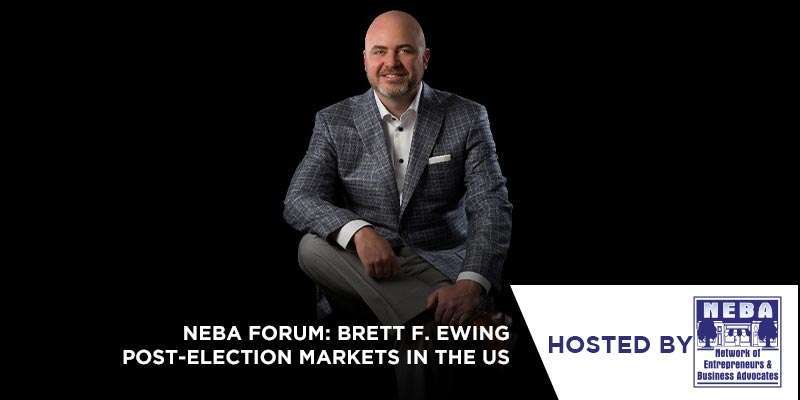 The Network of Entrepreneurs and Business Advocates (NEBA) will hold our final monthly membership meeting of the year on Tuesday, November 17 from Noon - 1:00 pm at the Capital City Country Club.
With election season behind us, we will be focusing on other issues important to NEBA members and businesses across the area, like the economy. Our November program will feature Brett F. Ewing. Brett is the Owner and chief market strategist for First Franklin Financial Services, a boutique wealth management firm serving the retirement and investment needs of families, individuals, nonprofits, and businesses in Tallahassee for more than 50 years. Brett is passionate about his company, being a financial advisor, and helping his clients achieve their financial goals. Brett is a Tallahassee native and third-generation Financial Planner.
Brett graduated with a dual degree in Economics and Finance from Florida State University and holds an MBA from the University of Central Florida. He has talked markets and investments on Reuters TV, Bloomberg, Yahoo Finance, and more. In 2012, Brett created the Tallahassee Economic Index, a research tool to track and predict economic growth in the city of Tallahassee.
Please join us for this informative discussion on current U.S. markets in post-election, COVID-19 times, and the dichotomy between the markets and the economy as a whole.
Costs for the luncheon are $20 for members, $25 for guests; the buffet line opens at 11:30 and the meeting will start at 11:45.
Online ticket sales have now closed.