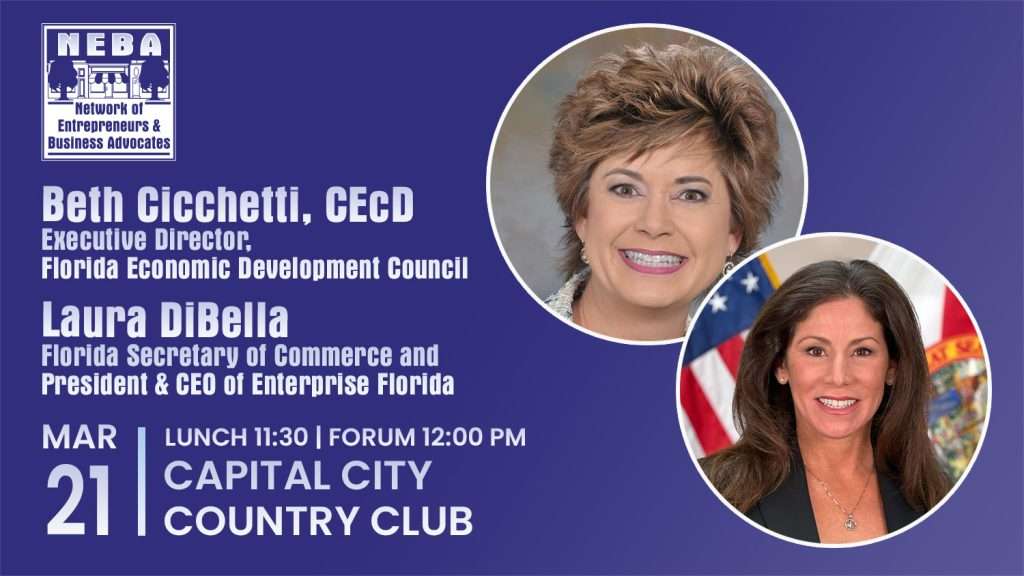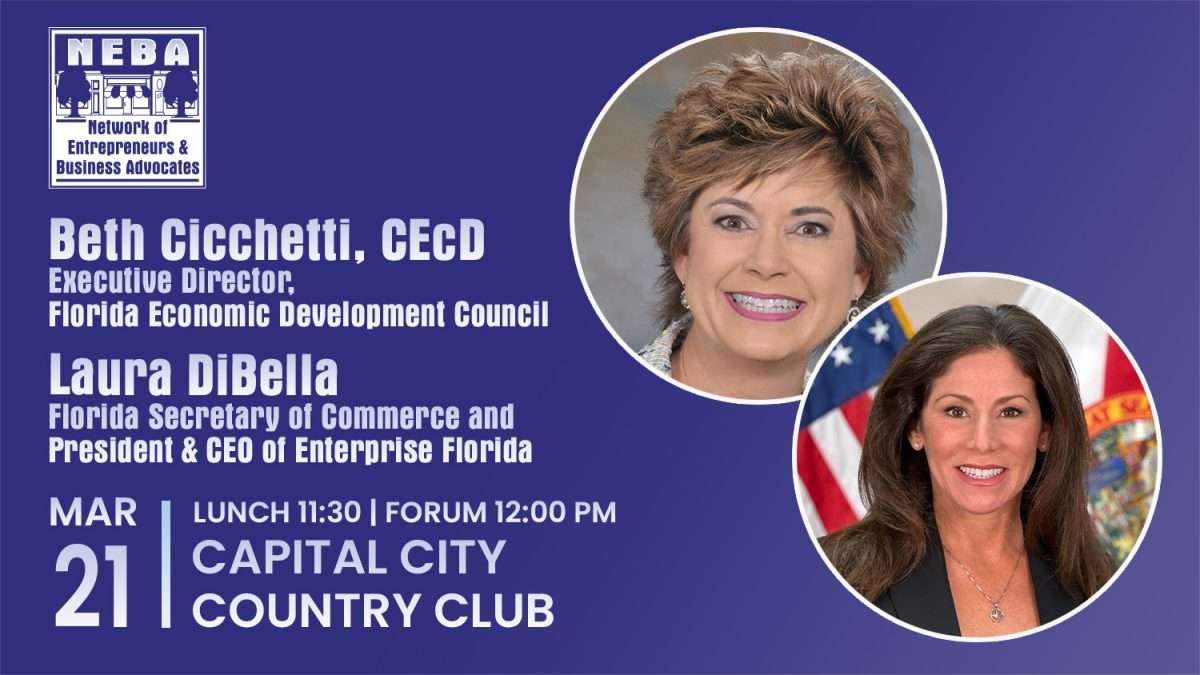 NOTE THE DATE: TUESDAY, MARCH 21, 2023
11:30 AM - LUNCH
12:00 PM - PROGRAM
CAPITAL CITY COUNTRY CLUB
NEBA Will host Beth Cicchetti, Executive Director of the Florida Economic Development Council,  and Laura DiBella, Secretary of Commerce and President & CEO of Enterprise Florida, Inc.
Our guests will be discussing local, regional, statewide, and international economic development efforts, as well as resources available to local businesses looking to expand and those looking to get into international commerce.
To make sure we have adequate seating and food, please preregister and prepay. The registration form will be online until 12 PM on Monday, March 20th.
Lunch for NEBA members is $25. Lunch for guests is $35.
Registration is closed. You may show up and pay at the door.