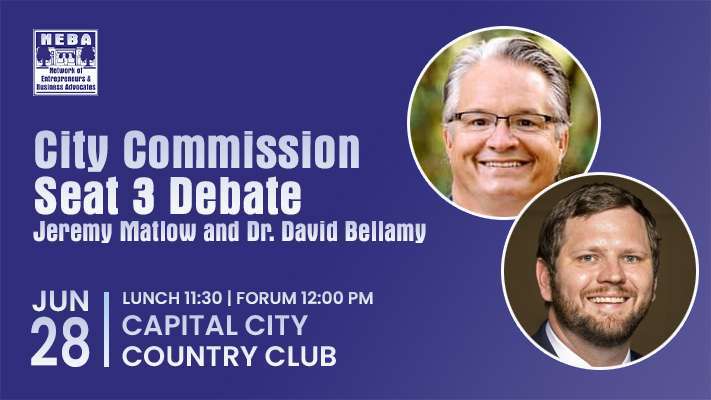 Mark your calendar for Tuesday, June 28th for the next installment of our candidate forum series where we have two candidates, City Commissioner Jeremy Matlow and Dr. David Bellamy. Unlike our mayor forum with four candidates, we'll have more flexibility and time to pose specific questions. Be sure to register early securing your seat at what promises to be a very engaging hour of discussion.
Luncheon Registration
Costs for the luncheon are $20 for members and $30 for guests. The buffet line opens at 11:30 and the program starts at 12 PM.