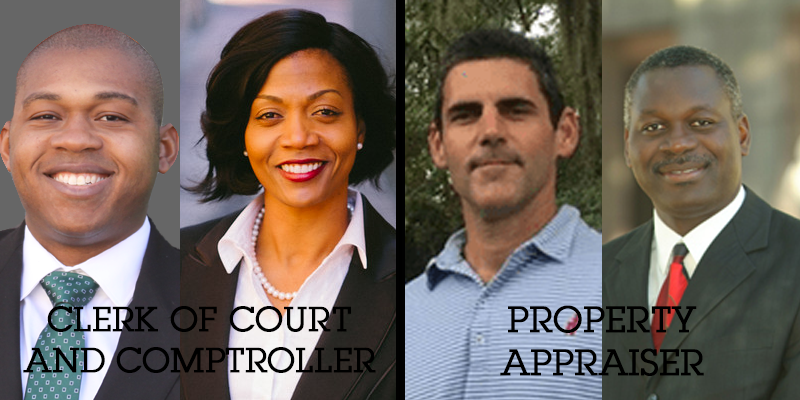 The Network of Entrepreneurs and Business Advocates (NEBA) will hold their monthly membership meeting on Tuesday, September 27th, 11:45 am – 1:00 pm at the Capital City Country Club. This meeting will be a forum featuring the candidates for Property Appraiser and the Clerk of Court.
The meeting will feature a forum with candidates for Leon County Clerk of Court and Comptroller - Franklin Ayetin and Gwen Marshall; and Leon County Property Appraiser - Greg Lane and Akin Akinyemi.
The discussion will be moderated by Ted Thomas; written questions will be accepted from NEBA members in the audience and ballots will be available for NEBA members to conduct a straw poll.
Costs for the luncheon are $20 for members, $25 for guests; the buffet line opens at 11:15 and the meeting will start at 11:45 (note new times to accommodate the longer meeting format). 
PLEASE NOTE THAT NEBA MEMBERS WHO HAVE NOT RENEWED WILL BE CHARGED THE NON-MEMBER LUNCH RATE. YOU CAN RENEW YOUR MEMBERSHIP AND PURCHASE A MEMBER TICKET BY CLICKING THE THIRD BUTTON BELOW. GUESTS ARE ALSO INVITED TO PURCHASE A MEMBERSHIP AND MEMBER TICKET.
The time has passed to RSVP and to pre-pay for your ticket. Please feel free to come to the event and pay at the door.