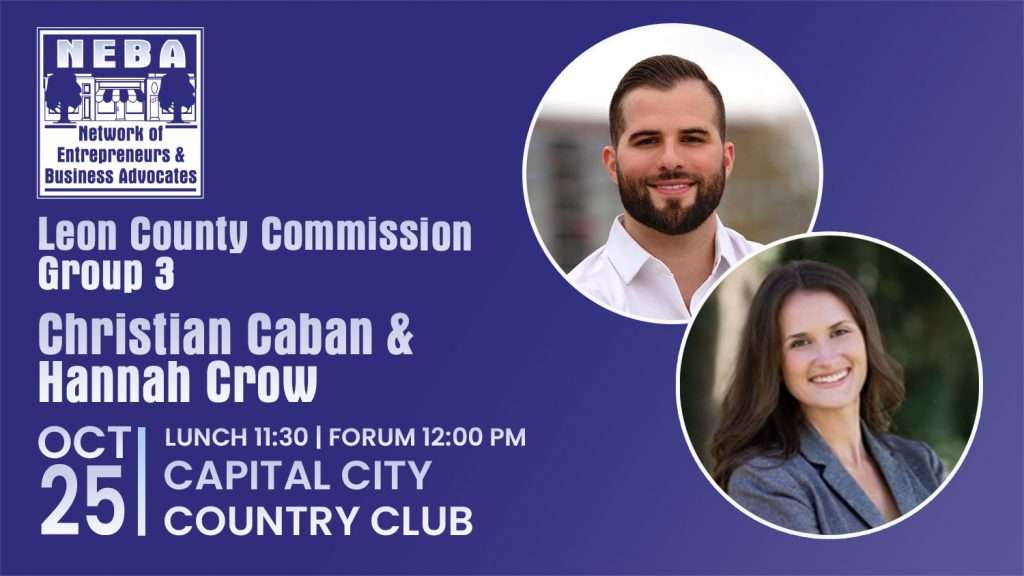 This is NEBA's final debate for the 2022 election cycle. The county commission race in group 2 has become a growing interest throughout the community.  NEBA has scheduled the debate between the two candidates:
Hannah Crow:  www.votehannahcrow.com
Christian Caban:  www.christiancaban.com
Registration is now closed. You may show up and pay at the door.