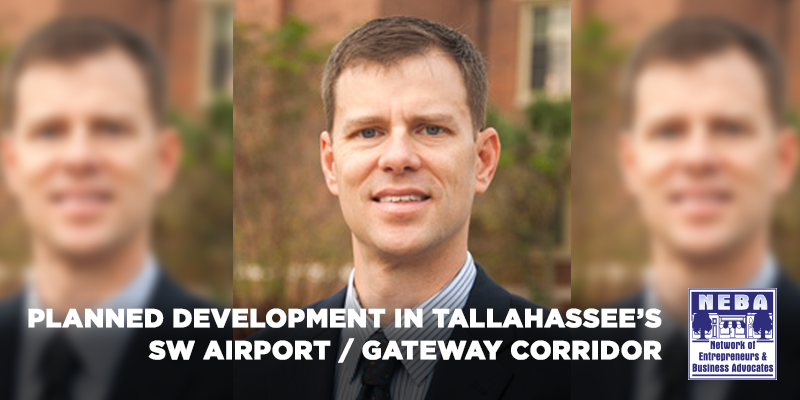 This is rescheduled from our January 2018 forum.
The Network of Entrepreneurs and Business Advocates (NEBA) will hold their monthly membership meeting on February 27, 12:00 pm – 1:00 pm at the Capital City Country Club.  The program will focus on planned development in Tallahassee's SW Airport / Gateway Corridor.  The featured speaker will be:  Kevin Graham, Executive Director of the FSU Real Estate Foundation.  Kevin will be discussing FSU's development vision within the Gateway District and how SW Tallahassee is poised to become a future corridor of economic growth and development.
Costs for the luncheon are $20 for members, $25 for guests; the buffet line opens at 11:30 and the meeting will start at noon. For more information:  email info@nebatallahassee.org.