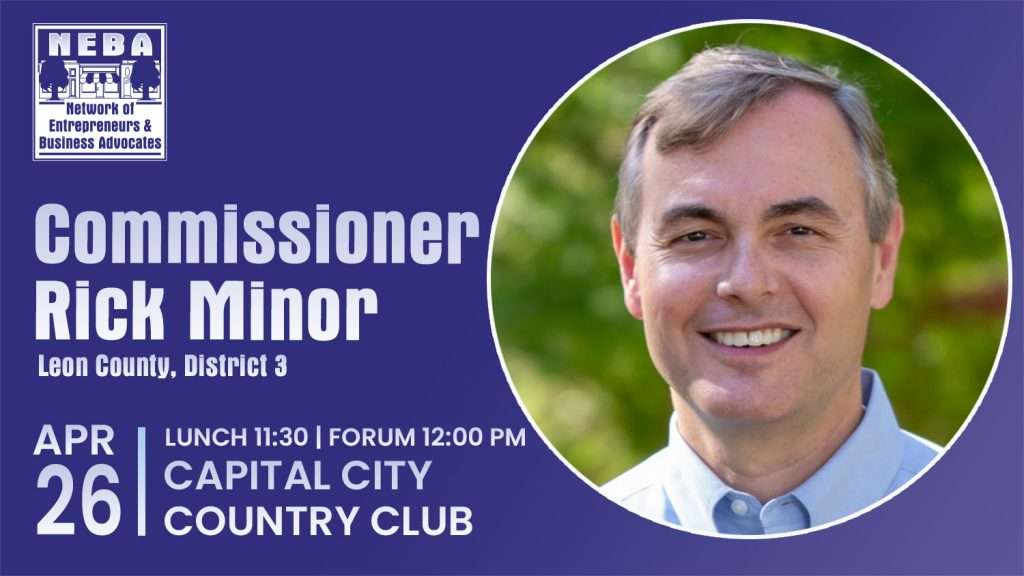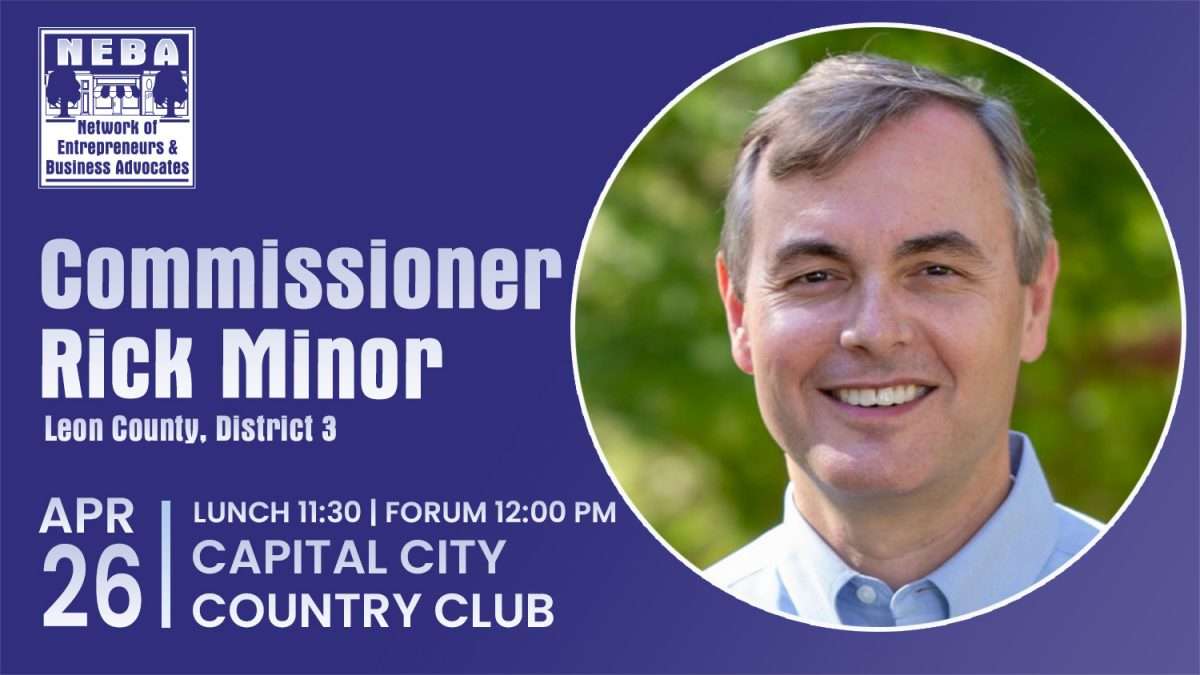 WEDNESDAY, APRIL 26, 2023 (NOTE: THIS IS THE LAST WEDNESDAY OF THE MONTH)
11:30 AM - LUNCH
12:00 PM - PROGRAM
CAPITAL CITY COUNTRY CLUB
For our April forum, NEBA will host Leon County Commissioner for District 3 Rick Minor.
Rick Minor was elected to the Leon County Board of County Commissioners in August 2018. He represents the citizens of County District 3 and is focused on reducing crime, growing our economy by helping businesses bring quality jobs to District 3 and the County, protecting the environment, and ensuring that our local government performs at the highest ethical standards.
For much of his career, Rick has developed public policy for state and local governments and he has also spent a great deal of time in the private sector, running the financial operations of a small business, managing accounts and making payroll for employees. In addition, Rick spent nearly a decade as a business and information technology consultant, working on numerous private and public sector projects throughout the United States as well as in Germany, Hong Kong, Canada, South Africa, and Denmark. Rick is a native Floridian with a Bachelor of Science degree in Business. He has also earned a Master in Public Administration from Harvard University's Kennedy School of Government. Rick and his wife Jessica are the proud parents of two young daughters.
To make sure we have adequate seating and food, please preregister and prepay. The registration form will be online until 12 PM on Tuesday, April 25, 2023.
Lunch for NEBA members is $25. Lunch for guests is $35.
Registration is now closed. You may show up and pay at the door.