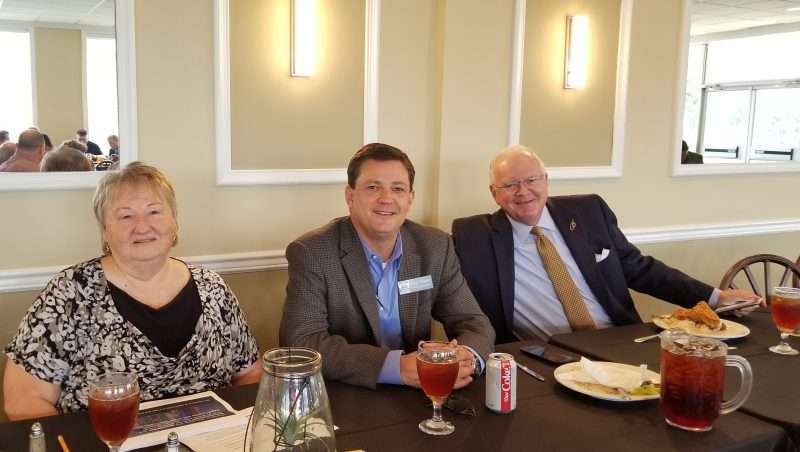 Estimaed Reading Time: 2 minutes
Posted On October 29, 2018
Marian Johnson Presentation Re-Cap: What to Expect in November
The Network of Entrepreneurs and Business Advocates (NEBA) held our monthly membership meeting on October 23.  The featured speaker was Marian Johnson, Senior Vice President of Political Strategy for the Florida Chamber of Commerce.
Johnson, a Republican, gave an overview of Florida politics and previewed the upcoming mid-term elections.  She said the next big issue she sees trending in FL is our closed primary system.  Florida is 1 of only 9 states still using this system, which means 3.6 million NPA (No Party Affiliation) voters could not vote in the primary but are eligible for the general.  NPAs are the largest voting group, and 68% of them are younger than 50. 
There are 4 million new voters on the rolls in 2018, but the election will be over before November 6 due to early voting, says Johnson.  She identified the top issues with voters to be:  environment, jobs, health care, immigration, and water quality issues.
Johnson doesn't see either a Blue or Red wave – of the races she predicted, most were too close to call.  In the Governor's race, Scott will be helped by Hurricane Michael and his response; in the Attorney General race, Ashley Moody was ahead by 3-4 points; the rest were statistical ties.  She nevertheless predicts both the FL House and Senate will remain in Republican hands after the election.
In regards to Hurricane Michael's effect on the election, Johnson says 12 counties were impacted, representing 300,000 voters.  These counties went for Scott & Trump in the past, so she is hoping their patriotic spirits will get them to voting precincts despite the devastation from the Hurricane.  All Supervisors of Elections in the affected counties are currently working on plans to enable everyone who wants to vote to do so.
Below is a video provided by Will Haley and pictures provided by Catherine Baer.