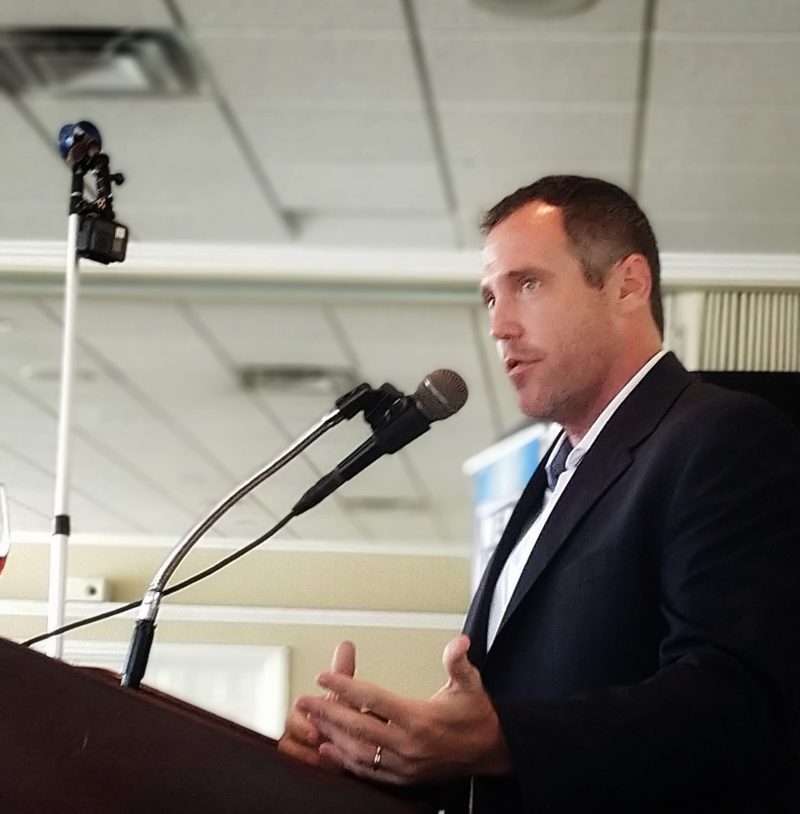 Estimaed Reading Time: 1 minute
Posted On October 08, 2018
Eric Eggers Presentation Re-Cap: Voter Fraud
The Network of Entrepreneurs and Business Advocates (NEBA) held their monthly meeting Tuesday, September 25.  The meeting featured local author Eric Eggers, with the Government Accountability Institute.  His topic was his recently published book, Fraud:  How the Left Plans to Steal the Next Election. 
Among other claims, Eggers said there are counties in Florida with more registered voters than citizens of legal voting age; Florida has 2100 voters that are also registered in other states; and that the Brennan Center for Justice, along with the Democratic National Committee, is behind a concerted national effort to increase voter fraud.
Our next program will be October 23, and will be presented by Marian Johnson, Florida's most seasoned political expert, whose 50 year career in politics has been involved in numerous presidential, statewide and local campaigns. Johnson, Senior Vice President of Political Strategy for the Florida Chamber of Commerce, will preview the November elections and share detailed demographic and political analysis with a level of insight unmatched in Florida, looking closely at the Gubernatorial and US Senate races, as well as Constitutional Amendments on the ballot.
Below are pictures, taken by Catherine Baer, and video, taken by Will Haley, who both provided them to NEBA.