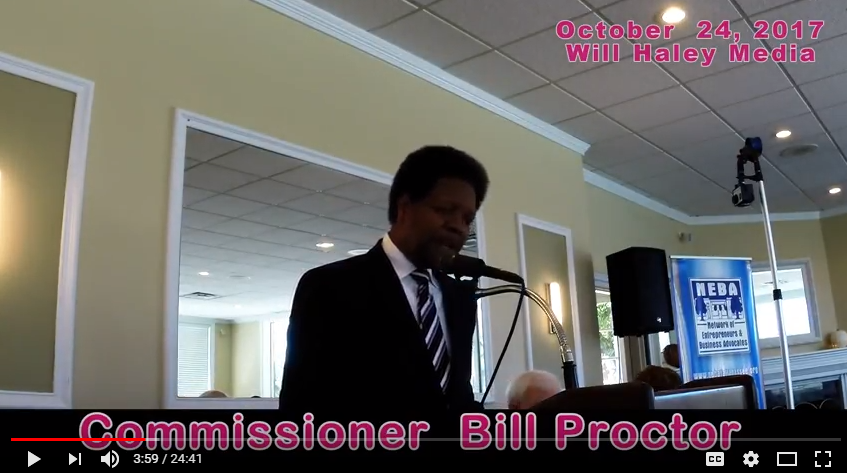 Estimaed Reading Time: 1 minute
Posted On November 01, 2017
NEBA Forum Recap: Leon County Commissioner Bill Proctor on the CRA
The Network of Entrepreneurs and Business Advocates (NEBA) held their monthly meeting Tuesday, October 24.  The featured speaker was Leon County Commissioner Bill Proctor, who implored NEBA members and northeast business owners to share our vision and leadership with the south side, so that area of town can also grow and succeed.  Some things on his wish list:  a new south side High School, which he says would drive growth as Chiles HS did in the NE; and development of the North Florida Fairgrounds, possibly into a Bannerman Crossing type of development.
Commissioner Proctor also made some news this day when he announced that he had sent a letter to the City Manager asking that he terminate Community Redevelopment Agency (CRA) Director Roxanne Manning.  He questioned her leadership and management of the CRA and said he feels like the CRA has no vision or direction, simply sitting back and waiting for developers to bring them projects.  Despite this, Proctor feels like the projects that are already in the CRA pipeline should be allowed to continue.
Below is an edited video of Commissioner Proctor and photos of the forum.