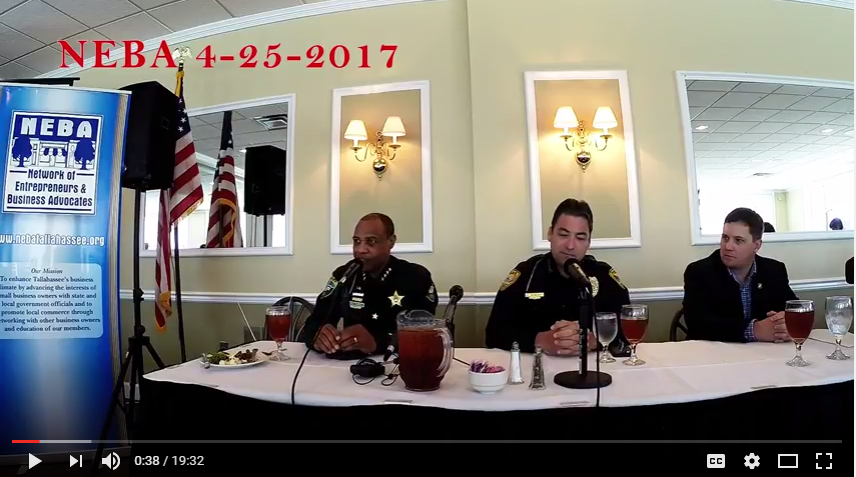 Estimaed Reading Time: 1 minute
Posted On May 02, 2017
April 2017 Meeting Recap: Crime in our Community – What's the Answer?
The Network of Entrepreneurs and Business Advocates (NEBA) held our monthly membership meeting on April 25, 12:00 pm – 1:00 pm at the Capital City Country Club.   The topic was "Crime in our Community – What's the Answer?" and newly elected Leon County Sheriff Walt McNeil and Police Chief Michael DeLeo were the featured speakers.  Chief DeLeo said his request of the community was to take more personal responsibility with our personal property – don't leave cars/doors unlocked, ever.  Chief McNeill said he's short on deputies and he needs our help to get our elected leaders to invest in the community.  Both also expressed the wish that efforts could be made to work on issues in the front end of crime - education & poverty.  If you missed the meeting and would like to view an edited version, watch the video above.
Our meeting this month is May 23rd and will feature TMH CEO Mark O'Bryant.
As always, thank you to Will Haley for recording and editing the video and to Catherine Baer for taking photos and making them available to NEBA.